How It Works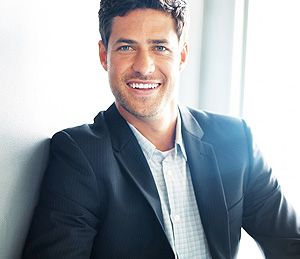 It all starts with the intial contact
A simple phone call or quick email is all it takes to start you on the path to a professional looking business or book project.
Contact us today at:
Office: +1 727 565 2130
eMail: CEO@calomarllc.com
Claim your free gift just for stopping by.
A Useful Keyboard Symbols and State Abbreviations List. Click here to download.
Your Vision — Our Designs
Desigs with your vision in mind.
Whether you are developing your business or finishing your book. CALOMAR LLC can help you achieve the polished look and feel that you will be proud to showcase. Our family of companies include DocUmeant—DocUmeant Designs—DocUmeant Publishing. Through these divisions we offer assistance for business and authors branding, building, and design. Contact us today to get started letting us help YOU Look GOOD!
Recent News
Ginger Marks to speak at FAPACon 2022

Ginger Marks, founder of DocUmeant Pubishing is scheduled to speak at the Florida Authors and Publishers Association (FAPA) FAPACon 2022 Conference in Orlando, Florida. She will teach a book formatting workshop.

Ginger Marks to speak at IBPA's PubU

Ginger Marks, founder of DocUmeant Pubishing to speak at the International Book Publisher's Association (IBPA) PubU Conference in Orlando, Florida. She will join three other publishers on a panel to discuss the publishing industry and its nuances.

Ginger Marks Awarded 2016 Golden Mouse Award

Women in Ecommerce™ is a virtual organization with a local chapter in South Florida. Their mission is to "Empower and Educate Women to Excel in Ecommerce." The Florida Chapter of Women in Ecommerce™ honors Mrs. Marks by recognizing her achievements in online business for excellence in Publishing and Internet Marketing.

The awards was presented at WECAI's Annual Luncheon and celebrates International Women's Ecommerce Days. The event took place on October 28, 2016 at the Ft Lauderdale Yacht Club.

Calomar, LLC CEO named to FAPA Board

Ginger Marks is pleased to announce her appointment as Design Chair of the Florida Authors and Publishers Association. She returns to the FAPA board after a one year hiatus having served from 03 Jan 2014–01 Aug 2021.

Marks receives Covington's Who's Who 2013 Executive of the Year Award.

Ginger Marks, CEO & Designer of DocUmeant Publishing & Designs, has been selected as Honored Member of the Covington Who's Who Executive and Professional Registry. Mrs. Marks is recognized for her commitment to excellence in Publishing and Digital Design.

DocUmeant Publishing Receives 2012 New York Award in the Publishing Consultants & Services category by the U.S. Commerce Association (USCA).

Each year, the USCA identifies companies that enhance the positive image of small business through service to their customers and community.